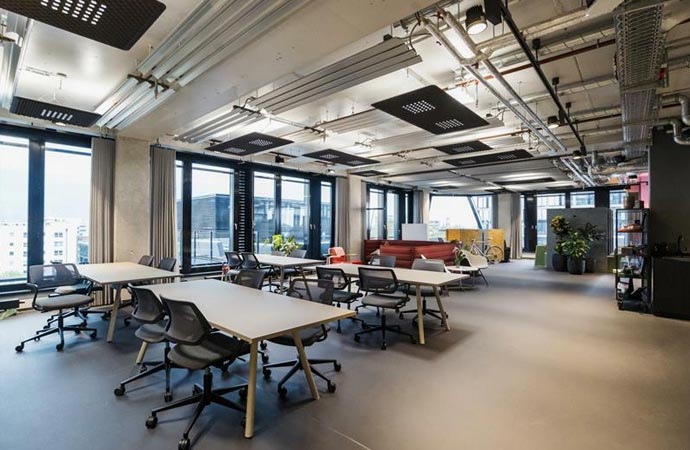 Professional Janitorial Services in Garland, TX
Request a free estimate today!
Please tell us about the Janitorial Service that you need and your facility location and a good time to contact you. Send us a note!
When it comes to professional cleaning services for commercial properties in Garland and other areas in the Dallas-Fort Worth Metroplex, look only to Valor Janitorial. We serve more than 100 different client companies from a variety of industries that includes medical offices, production plants, and high-rise offices.
We have successfully cleaned more than 90 million commercial square feet in the 16 years that we've been in business. Experience the Valor difference today, in Garland and throughout the rest of DFW.
Valor Janitorial is a DFW Mainstay
In 2003, Brandon Hayes founded Valor Janitorial as a one-man operation and successfully grew it into one of the leading professional cleaning service providers in Texas, specifically in the Dallas-Fort Worth area.
We specialize in large-scale jobs, from high-rise office spaces to manufacturing plants and everything in between. We clean TV and network facilities, educational facilities, museums, and much more. Valor Janitorial prides itself on being locally owned and operated, as well as being an environmentally-conscious cleaning service with our Green Clean process.
Superior Services Provided in Garland, Texas
Valor Janitorial's professional cleaning service is unmatched in the Dallas-Fort Worth Metroplex. Below is a short list of some of the services we provide to our clients:
Janitorial Services – This is the lifeblood of Valor Janitorial. We offer professional cleaning services to hundreds of companies throughout the Metroplex and have done so for 16 years and counting.
Office Cleaning – Valor Janitorial's cleaning crews have been extensively trained in a variety of techniques that guarantee a clean and sanitary working environment for you and your employees, ensuring peak performance and productivity.
Commercial Carpet Care – Make sure that your company is putting its best foot forward by letting Valor Janitorial clean and maintain your carpets. It's one of the first features visitors notice when they walk in the door, and it's in your best interest to keep it spotless.
Commercial Floor Care – Valor Janitorial's extensive cleaning techniques can make a stained and dirty floor gleam again.
Window Cleaning – Keep your property's exteriors gleaming with Valor Janitorial's professional window cleaning service. Our crews have years of experience in this exacting task.
We also supply:
Day porter services
Janitorial supplies and paper products
Environmentally friendly services (Green Cleaning)
Valor Janitorial Uses Green Cleaning Techniques
Valor Janitorial's Green Clean process is our answer to changing standards of commercial cleaning and our way of preserving the environment. As most of our customers begin to go green in an effort to reverse the effects of climate change and pollution, Valor Janitorial is proud to follow suit and do our part.
Our Green Clean process provides everything from environmentally-friendly cleaning products, training, and processes that produce less waste while driving down healthcare and supply costs. Facilities that use our Green Clean services see a marked reduction in absentees and an uptick in productivity.
Whether your goal is the general benefit of green cleaning or you are aiming for LEED certification, Valor Janitorial is happy to assist.
Trust Your Cleaning Needs to Valor Janitorial Today
For top-notch cleaning with dependable customer service in Garland, TX, call Valor Janitorial today. Ask one of our associates at 214-238-9550 about our free estimate offer, or visit our Contact Us page to learn more ways to get in touch with us.
Customer Reviews from Garland
Blogs related to Garland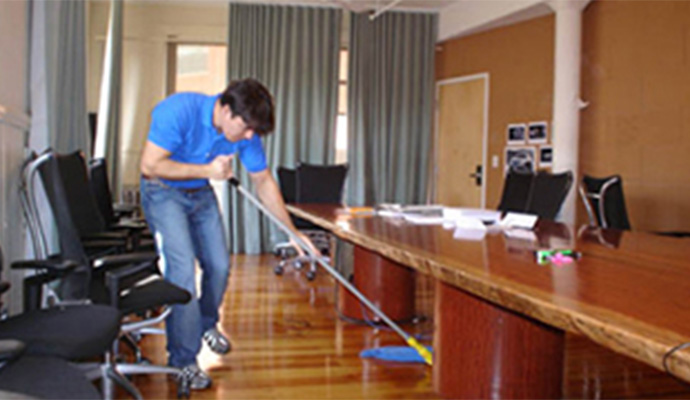 Commercial Cleaning Myths
In commercial cleaning, you will find businesses using myths as reasons for not having their offices cleaned regularly or properly. This can lead to a disorderly workspace that can demotivate workers, as well as leave a negative impression from visitors.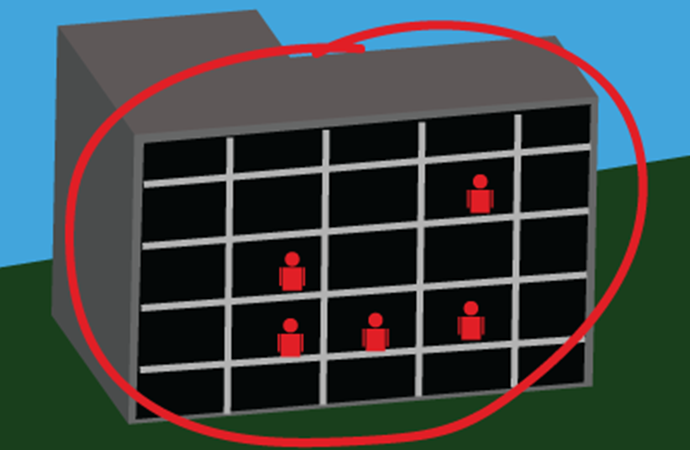 Zone Cleaning or Team Cleaning… Which One's Better?
When you're planning to hire a professional cleaning crew to clean your building, you can have them carry out the task by either zone cleaning or team cleaning.