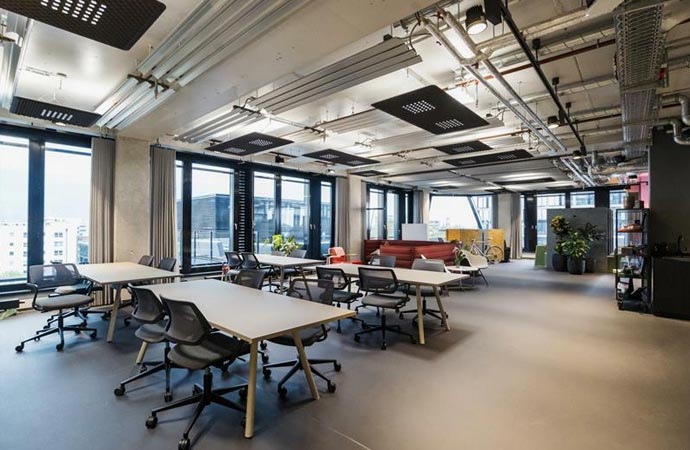 Professional Cleaning & Janitorial Services in Sachse, Texas
Request a free estimate today!
Please tell us about the Janitorial Service that you need and your facility location and a good time to contact you. Send us a note!
Most businesses choose to hire a cleaning and janitorial services company, such as Valor Janitorial, instead of setting up their own cleaning team. That makes perfect business sense. Leaving the cleaning to the professionals frees up your attention so you can focus on the more important aspects of growing your business in Sachse, TX.
We have the privilege of being trusted to clean more than 1,000,000 square feet of space daily. We provide cleaning and janitorial services to all sorts of industries including medical offices and property management buildings.
We know that businesses have their own way of doing things and may have sensitive information that you want to stay confidential. Our staff is trained to respect confidentiality while doing the best cleaning job they can. We are insured to up to $1,000,000 so you know that your facility is in good hands when you choose Valor Janitorial.
The commercial cleaning industry is not stagnant when it comes to technology. We are leading the pack when it comes to high-tech cleaning. From micro-fiber cleaning tools to environmentally-safe cleaning products and methods, we are ahead.
Commercial & Nightly Cleaning by Valor Janitorial Services in Sachse, TX
Here are some of the janitorial and cleaning services that we provide in Sachse, TX:
• Commercial Office Cleaning - There's a certain professional feel to an office that's clean, open, and uncluttered that commands respect from potential customers. If your office is well-maintained, in the mind of a potential customer, it's highly likely that you'll do a good job of providing your products and services.
• Nightly Cleaning - Our standard nightly janitorial services encompass a wide range of cleaning tasks including restroom cleanup, vacuuming, trash collection, dusting, and floor care. Our cleaning crew is already well-trained but to make sure that they perform consistently well, we provide supervisors on site.
• Janitorial Service - For medium to large office buildings, we offer unbeatable prices. We service different types of establishments including schools, museums, call centers, manufacturing facilities and many more.
• Green Cleaning - It's highly important to consider the quality of our cleaning products and equipment considering that we spend 80% of our time indoors and the EPA says that air indoors is 3 to 5 times more harmful compared to air outdoors. By using our New Green Clean services, you'll notice a decrease in healthcare issues.
• Janitorial Supplies - We buy cleaning products and equipment in bulk and thus get highly discounted prices. And since we manage your janitorial services and your janitorial supplies, you don't have to worry if there's enough toilet paper in stock ever. We also have green products for environmentally-conscious businesses.
Contact Valor Janitorial For Your Cleaning & Janitorial Needs in Sachse, TX
When you need janitorial services for your office in Sachse or anywhere else in Dallas-Fort Worth, feel free to call us anytime at 214-238-9550 or simply contact us online. Our service representatives can provide more information or schedule an appointment and a free estimate.