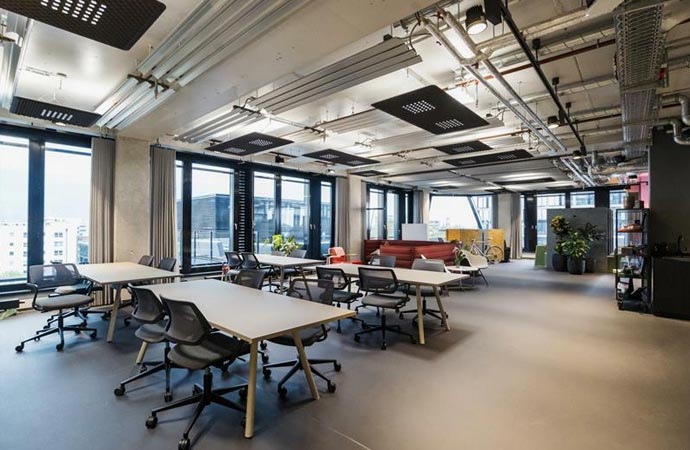 Janitorial Services & Office Cleaning in DeSoto, Texas
Request a free estimate today!
Please tell us about the Janitorial Service that you need and your facility location and a good time to contact you. Send us a note!
DeSoto, TX is a city located in Dallas County which had a population of 49,047 according to the 2010 census. Valor Janitorial provides unbeatable office cleaning and janitorial services in DeSoto and in the Dallas-Fort Worth Metroplex.
Valor is located in Dallas, Texas and we provide full-service cleaning for different types of commercial organizations including medical offices, network television facilities, manufacturing plants, and others. You'll be amazed to find out that we clean over 1 million square feet of floor space every day. This is a testament to the quality of our work. Our clients renew their contracts with us year after year.
We know the nuances of working in the DFW area. We understand the particular needs of different types of businesses in various industries. Thus, we are able to provide top-notch cleaning services. We know that depending on the nature of your work, you may have sensitive information. For this reason, we train our staff to adhere to our strict confidentiality rules while performing the best cleaning job possible. Apart from that, we are insured to up to $1,000,000 so you can be sure that your equipment and facility are safe with us.
Green Cleaning & Nightly Cleaning by Valor Janitorial Services in DeSoto, TX
Most of our business is from large offices and production plants. However, a significant portion of our client base comes from a wide range of business types in different industries. Here are some of the services that we provide in DeSoto:
Commercial Office Cleaning - Your employees really are the force behind the success of your business. As a business owner, you have a great opportunity to positively impact your employees' health and safety, productivity, and job satisfaction. By keeping your workplace clean and tidy, you can help prevent the spread of microorganisms and diseases. A clean workplace also helps employees become more organized and focused and helps them reduce stress and anxiety. Finally, cleanliness in the workplace helps prevent accidents such as slips and falls.
Nightly Cleaning - We offer comprehensive nightly cleaning services. Our standard nightly janitorial services already include trash collection, bathroom sanitizing, vacuuming, and floor care. Our cleaning professionals are already well-trained to do excellent work even without being supervised but we take the extra step to ensure that you receive consistently high-quality services. There's always a supervisor on-duty for our nightly cleaning services.
Green Cleaning - There's an ongoing revolution and companies are now becoming more and more aware of the importance of helping save the environment. Businesses are seeing the benefit of going green. Valor Janitorial offers green cleaning services in which we use eco-friendly methods of cleaning and avoid the use of potentially dangerous chemicals.
Trust Valor Janitorial to Clean Your Office in DeSoto, Texas
We serve all types of businesses in different kinds of industries. Valor Janitorial serves both large and small firms and everything in-between. For a free estimate, please call 214-238-9550 or send us a message using our contact us page.