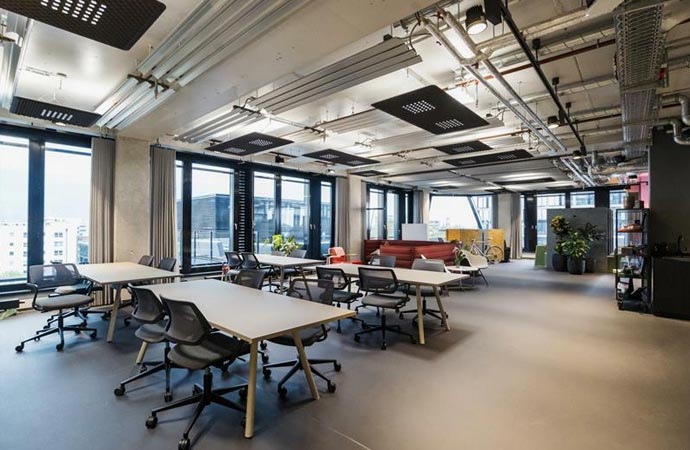 Professional Cleaning Services in Crowley, TX
Keeping your office space clean sends the right message to your potential customers, employees, and visitors. For one thing, it lets them know that you are a reliable and organized business. It shows them that you care about the details and that you don't take shortcuts. Additionally, empty wastebaskets, spotless floors, and fresh bathrooms tell your employees that you mean business and that you expect the same level of professionalism on their part.
Businesses in Crowley, TX trust only Valor Janitorial for their office cleaning needs. We specialize in all sorts of commercial cleaning services and also serve other towns and cities in the DFW area including Grapevine, Haslet, and Rockwall.
By letting our team handle the cleaning for you, you can focus more on other essential aspects of your business. After all, nothing beats the quality of cleaning work done by professionals. However, it might be too costly to hire your own cleaning staff. If that's the case, it may be more cost-effective to hire us at Valor Janitorial instead.
Commercial Cleaning Services in Crowley, TX
Valor Janitorial is a cleaning service provider based in Dallas, Texas. We provide a wide range of commercial cleaning services to business owners in the Dallas-Fort Worth Metroplex area. Our services are available 24/7, and we can work with your schedule so there's minimal disruption to your workflow. Here are some of our most popular services in Crowley, TX:
Janitorial Services - Valor Janitorial specializes in providing janitorial services to medium and large office buildings. We have a team of highly trained cleaning professionals that can provide general cleaning and light maintenance work for your building on a schedule that works for you. Additionally, we have a strict and comprehensive quality control system to ensure that you are thoroughly satisfied with our service.
Office Cleaning Services - It's our mission to help your business look its best so that you and your team can focus on your work. Each member of our cleaning crew is trained in comprehensive professional office cleaning via classroom training as well as written and hands-on instructions. Moreover, we only use only top-of-the-line equipment, quality cleaning products, and modern cleaning techniques to ensure that our work is always top-notch.
Floor Cleaning and Polishing - We clean all types of floors, including tiles, wood, concrete flooring, marble flooring, and carpets. Remember that your property's floor is one of the first things that a visitor or potential client will notice when they first visit. Let the Valor Janitorial team help you in making an extraordinary first impression.
Our team provides these services and more to business owners of all kinds, including those who own museums, property management offices, and municipal buildings. We offer 24/7 emergency support, and you can contact us at any time.
Contact Valor Janitorial When You Need a Cleaning Company in Crowley
No other janitorial service provider offers the same high-quality cleaning services like us at Valor Janitorial. We cater to business owners in Crowley, Ferris, DeSoto, Rio Vista, and other cities in our service area in Texas. Learn more about how we can help your business by calling 214-238-9550. If you prefer, you may visit our Contact Us page to send us an online inquiry.