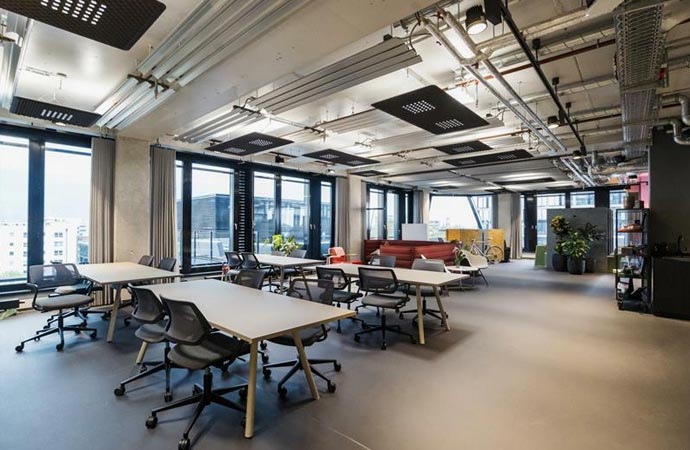 Office Cleaning and Janitorial Services in Trophy Club, TX
Considered by D Magazine as one of the best places to live in Dallas-Fort Worth, Trophy Club, TX is the first upscale planned community in Texas and is built around the only golf course designed by Ben Hogan, one of the most famous golf players in the world.
If you're lucky enough to own a business in Trophy Club, you want it to reflect the same upscale environment as the rest of the city by looking extremely clean and professional - which is exactly why Valor Janitorial strives to keep businesses and commercial facilities looking their best. At Valor Janitorial, we are proud of being able to clean more than 1 million square feet daily. That's no easy feat and you can be sure that we have effective processes in place to handle our large volume of work. All our cleaning professionals are highly trained not just in effective cleaning methods but also in confidentiality. We know that you may valuable industry secrets. Our cleaners are also insured up to $1,000,000 so you know that your expensive equipment is safe with us.
Valor Janitorial Provides Green Cleaning Solutions in Trophy Club, TX
At Valor Janitorial, we specialize in providing cleaning services to medium to large office buildings but we also cater to the needs of smaller offices as well. Our customers include high-security buildings, law offices, property management buildings, bottling and food facilities, museums, call centers, and many more. Here are just a few of the services that we offer in Trophy Club, TX.
Commercial Office Cleaning - A clean and uncluttered place of work is conducive to business. You'll create a good impression on your customers if you keep your office or shop clean as a whistle. Aside from that, your business will benefit from increased employee productivity too. Studies show that absenteeism is reduced when the workplace is kept clean.
Janitorial Services - When you choose Valor Janitorial, you can be sure that you have access to our 24/7 emergency support and our continuous customer support. All our custodians are highly trained and we implement a strict quality control program. We offer commercial office cleaning, nightly cleaning, floor buffing and stripping, and we also provide green cleaning solutions.
Green Cleaning - Going green with your cleaning solutions has many benefits - one being that you help save the environment. Aside from that, it's good publicity to use green cleaning products. It's a step towards acquiring a LEED certification too. At Valor Janitorial, we provide environment-friendly cleaning products and equipment. Our cleaners receive a good amount of training in green cleaning methods.
Contact Valor Janitorial for Commercial Floor Cleaning in Trophy Club, TX
Aside from the janitorial services mentioned above, Valor Janitorial also provides commercial floor cleaning and polishing services in Trophy Club. To learn more about any of our commercial cleaning services, please visit our Contact Us page or give us a call at 214-238-9550.
Blogs related to Trophy Club