Professional Janitorial Services in Caddo Mills, TX
For a variety of reasons, a filthy workplace or home is distracting and unpleasant. Garbage cans that are overflowing generate obnoxious odors. Crumbs and sticky substances on work surfaces might make it difficult to work in such areas. Nobody wants to dine in a filthy break room, after all. You should choose a trustable company like Valor Janitorial to rely on for cleaning services.
If you live in Caddo Mills and feel that you need to clean your ceramic tile floor in your home or office you can count on us. We can provide you the best cleaning service with our experts. You can call us today at 214-238-9550 for further information.
Services Provided by Valor Janitorial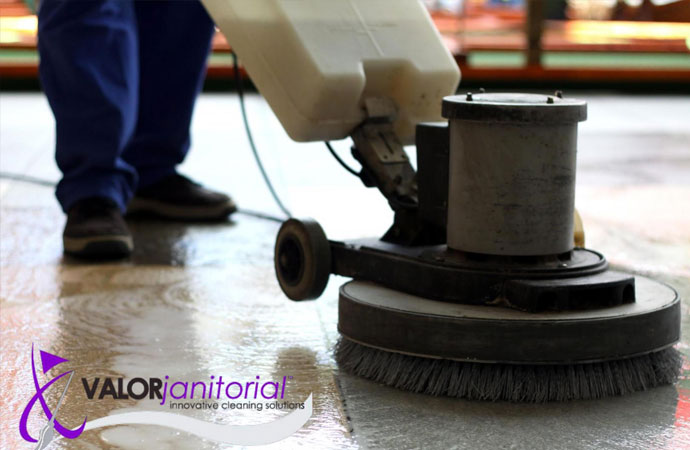 We provide a variety of commercial and professional cleaning services. Our janitorial and cleaning options include:
We offer expert office cleaning, commercial cleaning, and janitorial services in Caddo Mills, and have a lot of experience in the field. Valor Janitorial's commercial cleaning services are used to clean and maintain millions of square feet of commercial office space and manufacturing buildings throughout the DFW area, and the company is locally owned and run. Security-sensitive technology businesses, office facilities, schools, and others rely on our high-quality, environmentally conscious commercial cleaning services. Valor Janitorial takes pleasure in providing each client with a solid reputation, dependability, and tailored cleaning solutions.
Why Choose Us?
Our company provides commercial cleaning services in Caddo Mills and the greater Dallas/Fort Worth area. High-security technology enterprises, corporate offices, schools, warehouses, and other businesses use our cleaning services. Members of our commercial cleaning crew receive comprehensive training that includes written, classroom, and hands-on education. All business cleaning services provided by us include a trained team of professionals, quality control, ongoing customer service, routine follow-ups, and 24/7 emergency support.
Rely on Us for The Best Cleaning Services in Caddo Mills
We are the most trustable company to call when it comes to cleaning services, Call us at 214-238-9550 or visit us online.