Valor is daring to be the best they can possibly be!
January Special - One-time 10% off coupon - at the bottom of this newsletter.
In this newsletter:
Brandon Hayes and the team at Valor Janitorial Services wish all Valor customers a happy and prosperous new year! Also a quote from an ancient Latin writer influences Valor Janitorial to be the best they can possibly be!
Hello Friends,
2015 has begun, and it's full steam ahead. I hope all our clients had a wonderful holiday season, but I'm eager to start the New Year and I hope you are, too.
Recently, I read a quote from an ancient Latin writer. It started, "Valor grows by daring...." I found it incredibly fitting as we started 2015 with a new partnership with a supportive parent company (REDLEE/SCS), new resources, and new opportunities to pursue. I'm very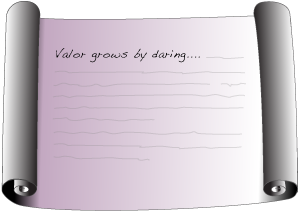 excited about what the future holds for Valor and all the ways we can make your life easier and cleaner this year. We're daring to be the best we can possibly be!
This is a great opportunity to evaluate your facility's cleaning needs. Give your facility a thorough post-holiday clean up, get a jump start on spring cleaning, get organized and decrease clutter—all to improve your company's performance for a stellar year. Valor offers a variety of services that are all geared to help your company be at its absolute best.
These include:
24/7 emergency cleanup and water damage restoration
Heavy duty pro carpet cleaning
High gloss floor cleaning and polishing
Nightly office cleaning, including surface disinfection
Green janitorial services to help keep your employee force healthy while also protecting the environment
And most importantly, fantastic customer service!
Everyone at Valor is here to help, so give us a call at 888-740-5343 or fill out our online form. We'll come by to learn about your specific needs and offer you real solutions. Still not enough to try something different? How about 10% off your next carpet/floor cleaning?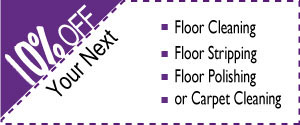 Our estimates are free. Your time is valuable. Let us help you waste less of it dealing with recurring cleaning issues.
From all of us at Valor, we wish you a daring and prosperous 2015.
Best Regards,
Brandon Hayes
And the expanded Team at Valor Janitorial Services