Switching to a new service provider doesn't have to be scary!
October Special - One-time 10% off coupon - at the bottom of this newsletter.
Brandon Hayes CEO of Valor Janitorial Services wishes Valor customers a Happy Halloween and says we can make the switch to a new service provider a pleasant experience!
Hello Friends,
Halloween is the spookiest time of the year, but that doesn't mean there aren't plenty of scary situations to be found year round. For many companies, the notion of changing janitorial supply providers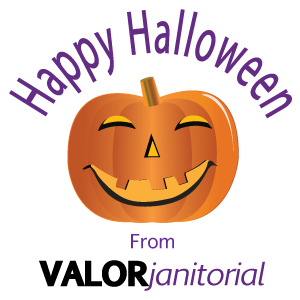 can be just as terrifying as being chased down a dark corridor by a clown or knife-wielding maniac. If the thought of switching to another provider has you waking in the night with a cold sweat with the Friday the 13th theme running through your head. Then we have some information to help soothe your fears and make you realize that often, the only thing to fear is fear itself.
Here's why:
At Valor Janitorial, we can make the switch to a new service provider a pleasant experience. First of all, you never have to worry that our team of employees will swoop down on your commercial property like a horde of flesh-hungry zombies. That's because we screen all of our employees before we hire them, and enforce a strict uniform policy that's free of hockey masks. The only kind of brooms you'll see when you hire Valor Janitorial are the kind used to clean with, and not the kind that you can ride. We offer professional floor and carpet cleaning, nightly office cleaning and can be out to your commercial property to perform emergency cleanup faster than Dracula himself!
Picking a janitorial supply company at random can be a bone-chilling experience. Don't do it! Give us a call instead to set up an appointment. We can have one of our trained managers swing by your location to perform a walk-through of the premises. A walk-through will ensure that we have a full and non-ambiguous understanding of the scope-of-work needed as well as an assessment and clarification of the security concerns on your property. We promise no tricks, only treats – the kind that'll keep your workplace germ-free and clutter-proof. We look forward to hearing from you and serving you!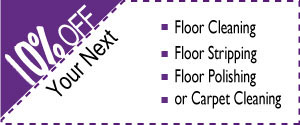 You can feel confident making the switch to Valor Janitorial, the NUMBER ONE Janitorial service in Dallas! Give us a call at 214-238-9550 or send us an email. We're looking forward to hearing from you!
Best Regards,
Brandon Hayes
CEO and Guy in Charge, Valor Janitorial Services