David O'Haugherty - District Manager at Valor Janitorial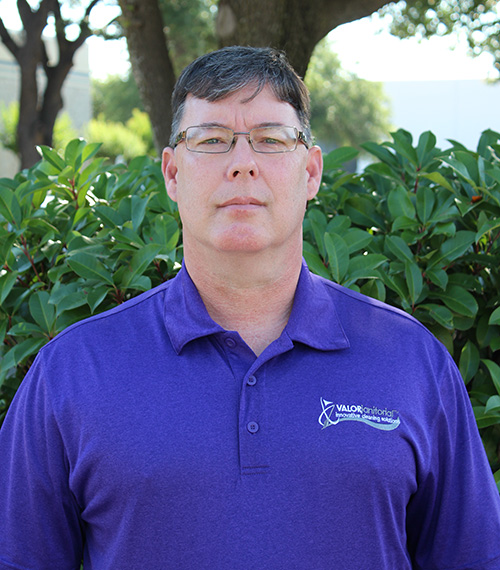 David O'Haugherty is our District Manager for Valor Janitorial.  He is responsible for overseeing janitorial operations including staffing, business development, scheduling, continuous improvement/quality control, and budgeting/cost controls.  He has strong interpersonal, customer relations and project management experience as well as an elevated attention to detail. David has over 18 years of leadership in both professional janitorial operations and training. 
David earned a bachelor's degree from Tarleton University and is IICRC, I.C.E and CMI certified.