Janitorial Services for Day Care Centers in Dallas, Texas
Request a free estimate today!
Please tell us about the Janitorial Service you need and a when you would like us to come by for your free estimate.
Send us a note for a free quote!
When children enter a space filled with things that stimulate their creativity and curiosity, it is not surprising that they will create a big mess. In a matter of just hours, kids can dirty walls with paint and pencil drawings, and you can also expect them to bring in mud and dirt after they have played outside. Though it is only natural for children to learn how to clean up after themselves, it will take time to master the act.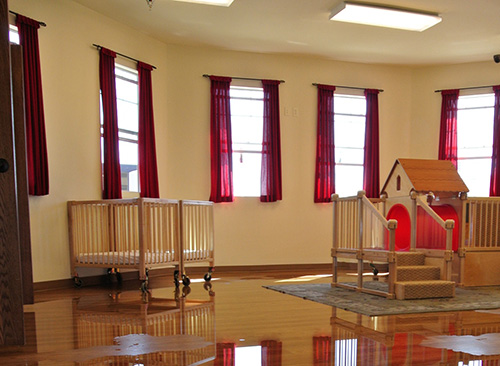 Day care centers are just one example of places that receive and take care of children on a daily basis. Watching over a few kids may sound easy, but once it escalates into a full class, keeping an eye on the little ones will be tricky. Keeping the harmony between the classroom and children becomes difficult over time, especially for teachers. With that many kids running about at the end of the day, one can imagine how messy the day care center can get. Of course, the teachers do their part to keep the place tidy. However, if they need extra hands to maintain the cleanliness of the facility, then contacting Valor Janitorial is their best chance of making it happen. Valor Janitorial offers professional quality janitorial services in various commercial properties in Dallas, Texas.
---
We know that creating a clean and safe place for your clients is your number one priority. That is why we believe that no building is too big or too small for us to handle. We understand how difficult and important it is to maintain the cleanliness of your day care center. After all, a dirt-free environment reassures parents that their kids won't get sick from their surroundings. In addition to this, children will be ready for class each day, when they see that their room is all tidied up. When you hire us, you will receive the following benefits:
A team of professionals who are highly-trained in the janitorial service
Superb Quality control
Regular follow ups
Reliable customer service
Green cleaning
24/7 emergency support
If you are interested in any of our professional janitorial services, please contact Valor Janitorial and give us a call at 214-238-9550.