Cleaning Chemicals Supply in Dallas & Fort Worth, TX
For thorough and professional cleaning, appropriate chemicals are required. But the thing is all types of cleaning chemicals, bleaches, reagents, sanitizers, etc are not available on the market all the time. So, finding all those chemicals is very time-consuming. Only professional cleaning chemicals suppliers can help you out.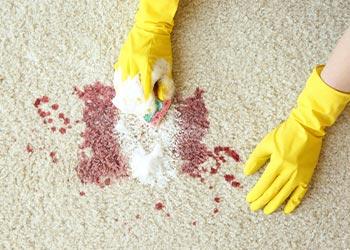 Valor Janitorial is very well known as the best janitorial and cleaning chemicals supplier. We can provide you with the essential cleaning dispensers for each cleaning. In order to make your facility the safest, healthiest, and most productive it can be, we can provide you with the eco-friendly equipment and materials you need. If you are in need of any types of cleaning chemicals or janitorial supplies, reach us by dialing 214-238-9550.
Cleaning Chemical We Supply
For commercial cleaning, we provide the below cleaning chemicals_
Alkalies: Clean up food spills, oils, grease, and other common stains.
Acids: Removes mineral, rust, and hard water deposits.
Detergents: They break up the soil, and dirt so it can be washed away.
Ammonia: Removes cooking grease and wine stains.
Chlorine: It is used as a bleaching agent.
Chlorine Dioxide: Bacteria, viruses, and fungi are killed by chlorine dioxide.
Abrasives: Create a scouring effect that eliminates stubbornly adhered dirt.
Sanitizers: Sanitizer reduces germs on surfaces and objects.
Hypochlorite (Bleach): Used as a disinfectant and sanitizer.
Rubbing alcohols: Rubbing alcohol is a natural antibacterial treatment.
Hydrogen Peroxide & Peracetic Acid: Capable of eliminating bacteria, mold, yeast, spores, and other germs quickly and safely.
Iodophor Disinfectant (Wescodyne): Mainly used as a sanitizer.
Quaternary Ammonium Compounds (Quats): Used to kill bacteria, viruses, and mold.
Cleaning Chemical Handling Guidelines
Use cleaning products in a safe manner
Avoid mixing cleaning products
Lean your chemicals before using them
Wear gloves and personal protective equipment (PPE)
Dilute cleaners appropriately
Follow safety signs
Non-smoking
Find All Necessary Cleaning chemicals at Valor Janitorial
In an emergency, we can provide you with all the necessary cleaning chemicals wherever you need them. We also offer services for commercial cleaning, office cleaning, event cleaning, floor polishing, carpet cleaning, etc.
We have 24/7 services available in Dallas, Fort Worth, Arlington, Richardson, Plano, and other cities across our service area. So for getting cleaning chemicals or any services from us, contact at 214-238-9550 anytime. Click here for more information.