Maryvel Martinez – Office Administrator at Valor Janitorial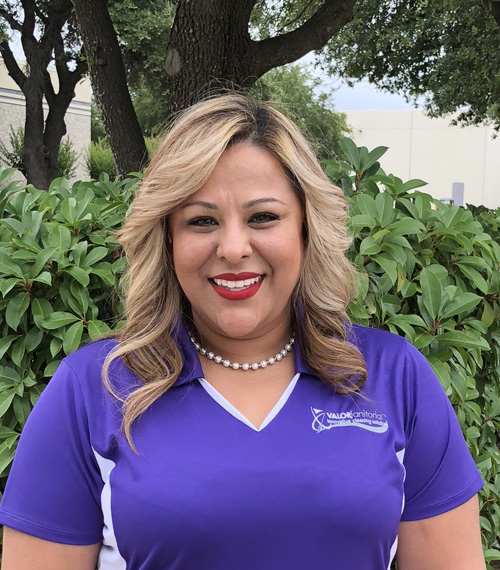 Maryvel Martinez joined the Valor team in May 2015. She brings to the Valor group over thirteen years of experience in office administration and customer service. When she is not providing excellent customer service to our clients, Maryvel enjoys traveling, playing volleyball but most of all, spending time with her children. She was born and raised in Dallas and now resides in Mesquite.
She is available to assist with any questions you may have and is the friendly voice on the phone when our clients or potential clients have questions. Valor strives to make each client know they are important and Maryvel's goal is to answer each call quickly and answer questions with courtesy and respect for your time.