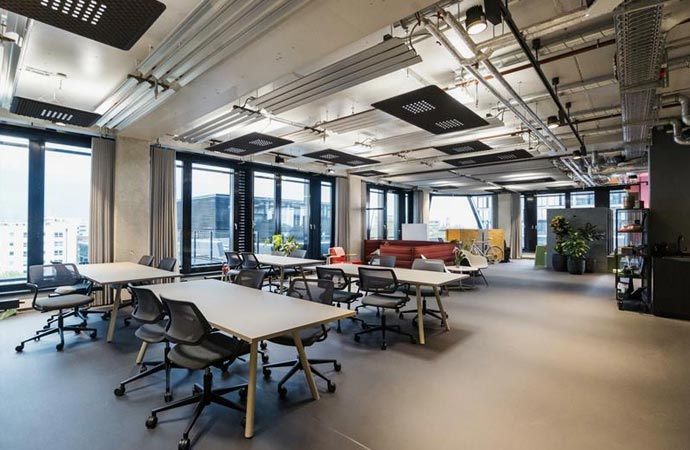 Quality Janitorial Services in Coppell, Texas
When it comes to business or workplace, it's important to keep everything clean and orderly. While having janitorial services and commercial cleaning sounds like a simple job, it matters so much more than you think.
Request a free estimate today!
Please tell us about the Janitorial Service that you need and your facility location and a good time to contact you. Send us a note!
Every person (whether a worker, guest, or customer) can benefit from being surrounded by a well-cleaned, sanitary environment that's available to them every day. It's better for your overall health, and produces excellent results for your business, because less stress leads to higher productivity, and eagerness to work.
The moment everything is neat and tidy, the mood of the entire workplace can shift and become more positive. Witnessing an organized and clean workplace is one of the factors that can push productivity on a higher scale, and widens the efficiency of various business processes. When everything is in its place, there's no more wasted time rummaging around drawers looking for a specific item, which makes for much happier employees. One of the best parts about it is that, with a clean space, you no longer have to worry about people tripping and falling. This makes operations run much smoother, quicker.
When you choose Valor Janitorial, we can assure you that we will do our very best to provide top-notch cleaning solutions that work best for your business. We don't have a generic method to cleaning: we mull over each customer's problem, and seek an appropriate solution based around your needs.
Commercial Cleaning and Janitorial Services in Coppell, Texas
We have a team of professional cleaners, all highly-trained to provide the best service available for commercial carpet cleaning, green cleaning services and floor cleaning and polishing to name a few, all for the environmentally concerned clients in Coppell, Texas.
Valor Janitorial serves medical facilities, manufacturing facilities, office spaces, sports complexes, schools, museums, and other large establishments. We find cleaning solutions that fit your space and schedule our activities when you need it. As much as possible, we want to avoid disruption of your operations so you can focus on what's important while we take care of the cleaning details.
Do you have workplace facilities in Coppell, Texas? Call us today at 214-238-9550 and find out how we can serve you best.
---
Learn about Coppell, Texas

Coppell, Texas is a city found in the northwestern corner of Dallas County, in the US State of Texas. Coppell is a suburb of Dallas and is a bedroom community in the Dallas-Fort Worth metroplex.
The people who originally settled in Coppell were German and French immigrants in the 1840s. In 1892, the town was renamed to Coppell, in the name of George Coppell, who was a wealthy financier from England. George Coppell visited the US in the 1880s and was heavily involved with the final construction of the local railroad line, and popular belief was that he was an engineer.
When the Dallas/Fort Worth International Airport was opened in 1974, the city was transformed from small farming village, to a large, sprawling upper-middle class suburban community.