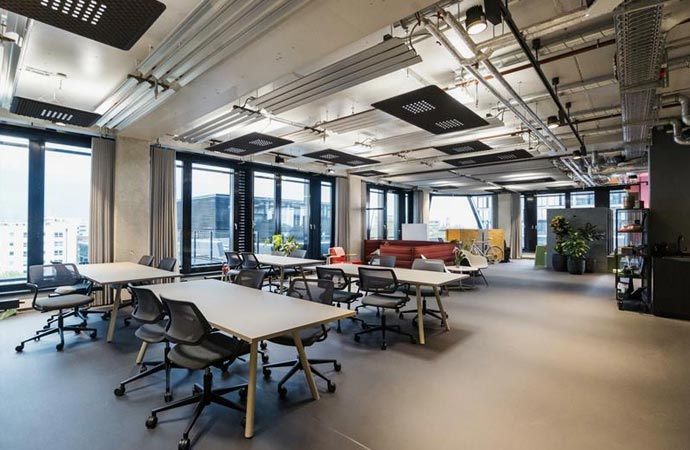 Janitorial & Office Cleaning Services in Grand Prairie
Please Request A Free Estimate
Valor Janitorial will contact you shortly.
These days, business owners have three things on their mind: keeping their employees healthy, keeping their clients happy, and doing as little environmental harm as possible in the process. Who'd have ever thought it would be possible to do all three simply by hiring a commercial cleaning service?

If you're raising your hand, kudos to you. Truth be told, it was never much of a secret to us either – but then we're in the business of providing the kinds of services that companies just can't live without. Take, for example, our commercial carpet cleaning services and our detailed floor cleaning and polishing. Not only do we employ a diligent, expert staff that'll impress your clients and boost employee morale, but we also use environmentally friendly cleaning products.
Through our services, you can also make measurable gains in your company's performance. Everybody knows that a clean work environment is a far healthier work environment, and by signing up with us you can accomplish the task of giving your workforce a clean, germ-free space in which to work.
Valor Janitorial is a locally operated, full serve office cleaning service located in the Grand Prairie area. When you hire us to service your needs, we deliver in a manner that most national janitorial services simply can't match. Since we're located just around the corner, we can be to your establishment in a flash if there's an emergency and you need our services stat. As a part of the local economy of businesses, we're also deeply committed to remaining the number one go-to commercial cleaning service in the area and providing unparalleled service.
If you're interested in learning more about the facilities we serve and the cleaning services we offer, pick up the phone – it's only a local call. Or you can also request a no obligation, 100 percent free quote for our services online at any time. Your choice. We'll be waiting to hear from you.
Estimate Request from Grand Prairie, TX
Leshon (. on September 7, 2018 1:41:02pm
Wanted to get a concrete floor polished and buffed at a commercial building
Frank R. on September 15, 2016 9:51:44am
Caller needs an estimate for floor waxing of a new VCT tile floor. Floor size is approximately 2000 sqft. They are located in Lancaster (near I35 & I20). (CallerID: Servpro)
Chu Y. on April 26, 2014 10:04:32am
Just price shopping
BILL P. on March 26, 2014 11:46:32am
Will not need a quote in a couple of months. This will be a 1x job after he closes on the property.